SOLD OUT.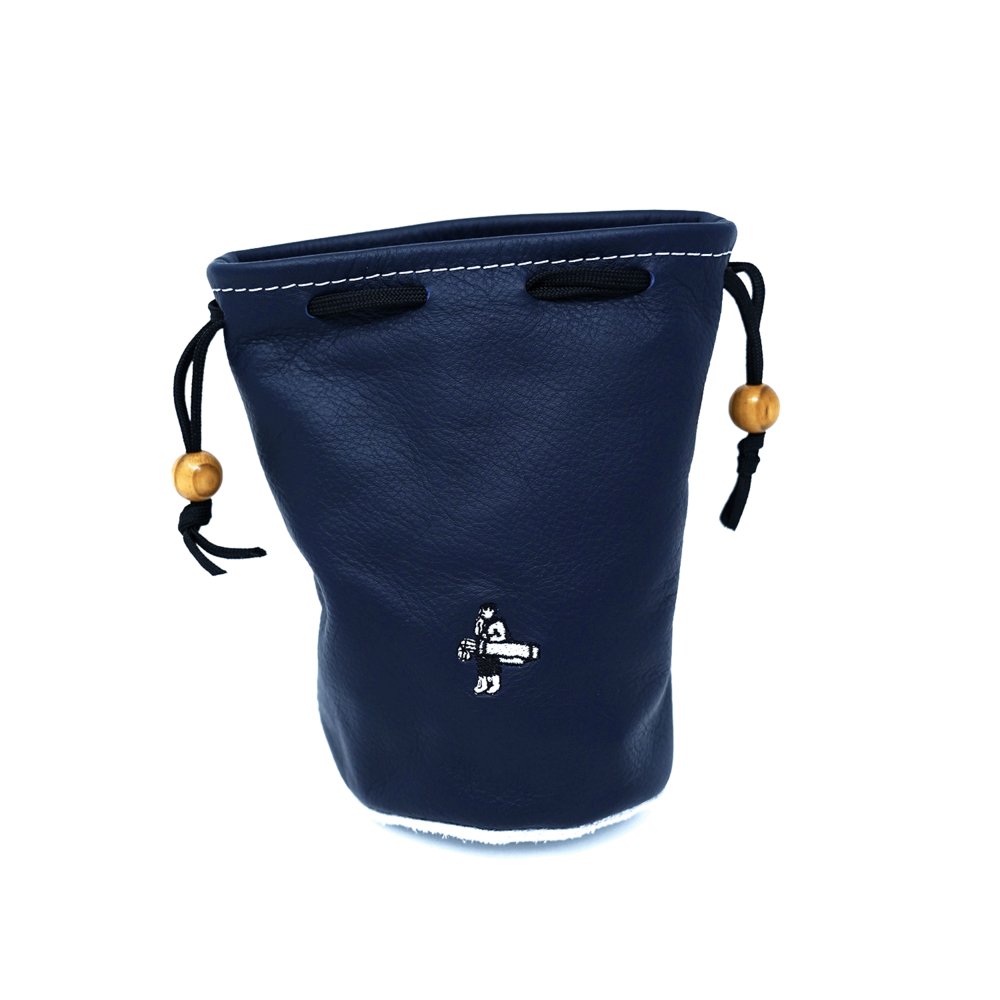 $90.00
full-grain navy leather pouch
white suede bottom
white top-stitching
drawstring closure
MacBaggins logo on panel
 This product is ready for immediate shipment.
Product Description
After the fateful Old Course round where MacKenzie Golf Bags was born, caddie Rick MacKenzie extended a handshake and a business card to brothers Peter and David Jacobsen. Adorning the looper's simple card was a similarly simple logo: a black and white barefooted figure with clubs in tow, seemingly staring intently down an imaginary fairway. As a humble tribute to the inspirational looper, when the brothers got back to Portland to get to work on the first batch of "MacKenzie" bags, there was no debate on which emblem would serve as the venture's official logo. As MacKenzie changed over the decades that followed, the figure we've lovingly come to know as "MacBaggins" got lost along the way, only very occasionally resurfacing when an O.G. MacKenzie is seen in the wild. We decided it was time to pay a long-overdue homage to our roots and bring our buddy MacBaggins back into the spotlight--right where he was at the very beginning.
Photo Gallery