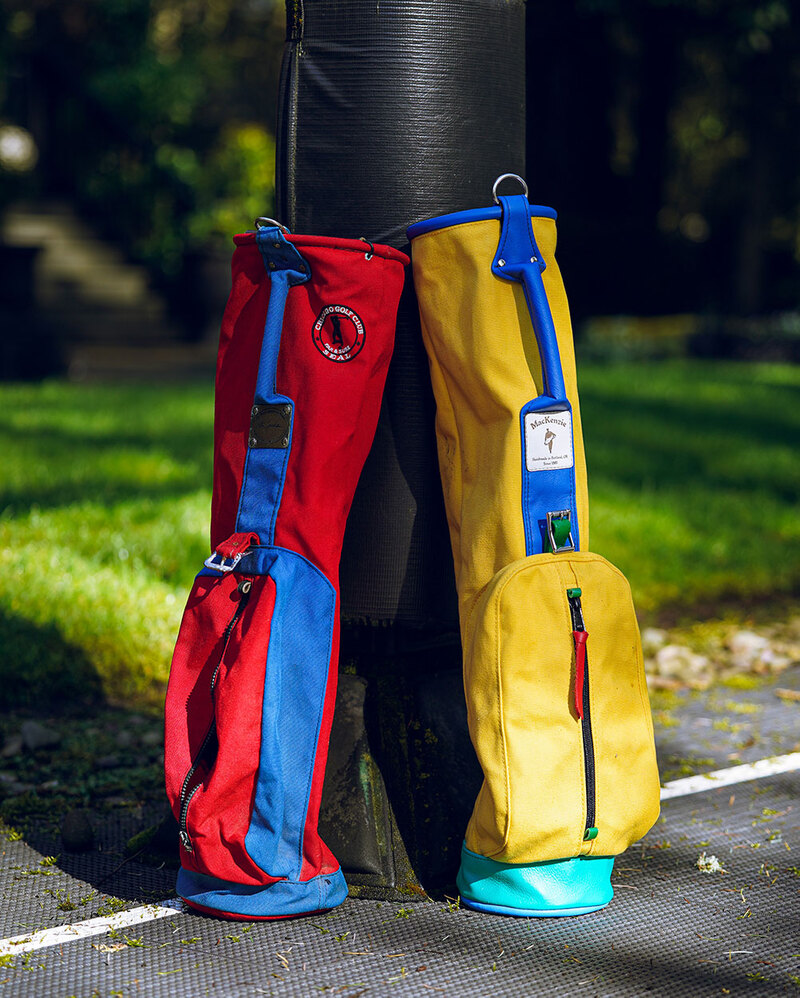 A MacKenzie, For The Kids
The Mini Mac model took a brief hiatus, but we've had quite a number of requests to bring it back so we decided to do just that. The adorable bag on the left is one of our very first renditions of a junior bag (circa 1990). The equally adorable bag on the right is today's refined version. We're both prepared and excited to once again put some sweet kiddo golf bags out into the world. 
Despite its size, the Mini Mac doesn't take any shortcuts. It's made the exact same way as all of our other golf bags using the exact same materials and hardware. Clocking in at 28" tall with a 6" top ring, this little beauty is perfect for fun-sized golfers ages 5-10. With all of the same custom capabilities that we offer in our full-sized golf bags, these bags are essentially the same thing, just cuter.