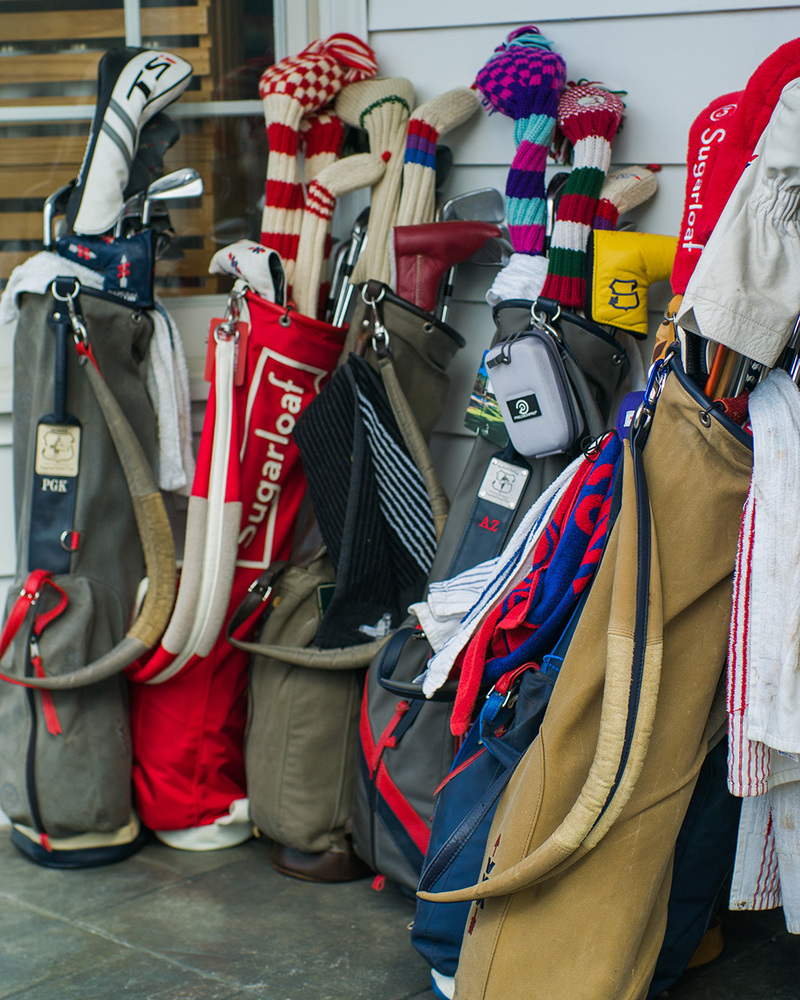 The MacKenzie Bag
In the summer of 1985, Peter and David Jacobsen spent a weekend in St. Andrews soaking in the magic that is the Auld Grey Toon. Yet, upon returning home to Portland, Oregon, there was but one singular and indelible experience that consumed their thoughts. Beyond the sheer genius of the Old Course, apart from the new appreciation for a dram of good Scotch and besides the laughter with friends new and old - these two found themselves thinking, much to their surprise, about a golf bag.  To be more specific, the simple, yet sophisticated, small leather golf bags that the caddies seemingly carried with such ease and grace. 
And so, they set about creating the perfect bag for the walking golfer.  Before long, form caught up to function and the MacKenzie Walker was born. More than 35 years later, our MacKenzie bag is alive and well, often spotted at the top courses and golf clubs around the world. 
Each MacKenzie golf bag is crafted by skilled artisans, one at a time, to the exacting specifications of our discerning customers. Our simple approach employs the use of old-world techniques and the selection of the finest materials available ensuring every golf bag we bring into the world is truly a handmade original worthy of heirloom status. 
So to the all players, purists, aficionados and enthusiasts, and to all those who recognize golf as a game meant to be enjoyed, shared and passed along, we welcome you to the MacKenzie family.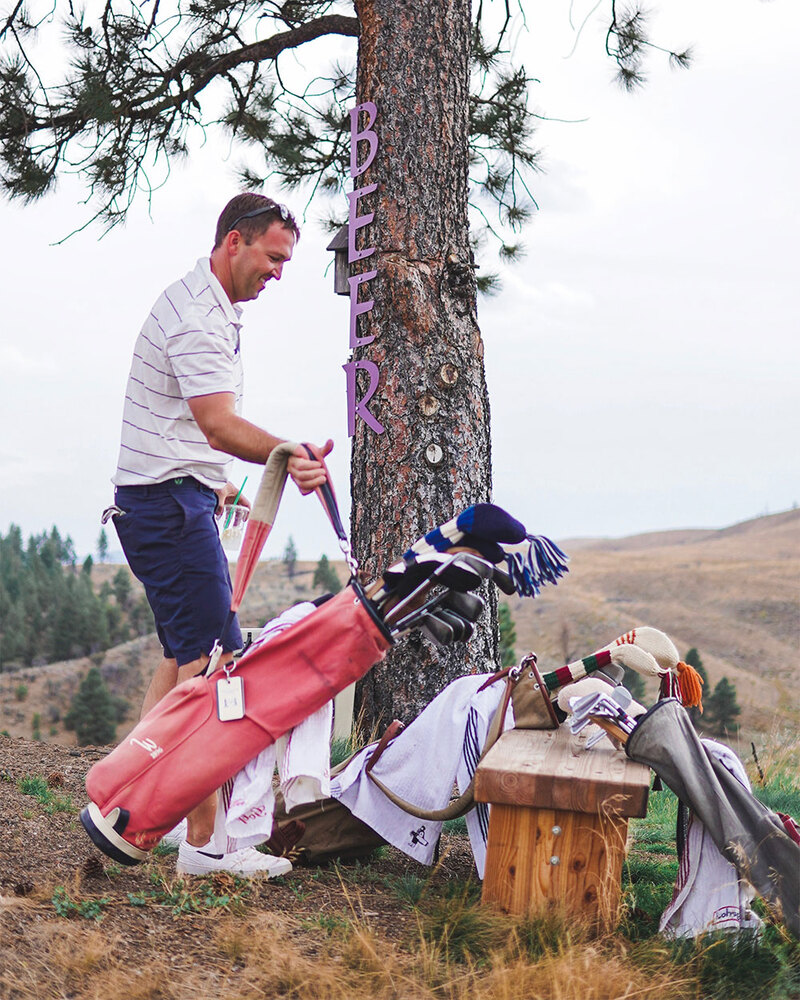 Ordering a MacKenzie
If you find yourself experiencing a sort of decision paralysis when attempting to order a MacKenzie, allow us to provide you with a few helpful notes. There are two paths to the finish line when ordering a golf bag from us — you may use our very capable custom builder tool, or you can request a rendering and our team will happily assist you with the design process. 
The first thing on your mind should be base material. We offer four different base materials, all of which are trimmed in full-grain leather. You can choose between a completely leather bag, a waxed canvas bag, a treated canvas bag, or a nylon bag. A leather bag awards you maximum longevity and an undeniable amount of character, which is earned over time. With canvas bags, you get lightweight, wet-weather utility with much of the same character you see from our leather bags. And with nylon, you get a bulletproof, all-purpose MacKenzie that will serve you well for years. 
The next decision to make is in regards to size. We primarily use two different top rings, measuring 8" in diameter and 7" in diameter. Both sizes comfortably hold a full set of clubs, however, the 7" bag is intended for true minimalists as it only comes with a single pocket. If you select an 8" top ring, you will be given the choice of having one or two pockets. You might be surprised at how much you can fit in a single pocket, however, if you're looking for more information on materials and sizing, take a gander at our FAQ page. 
Put simply — we're here to help answer your questions and assist with the design process, all you need to do is ask.