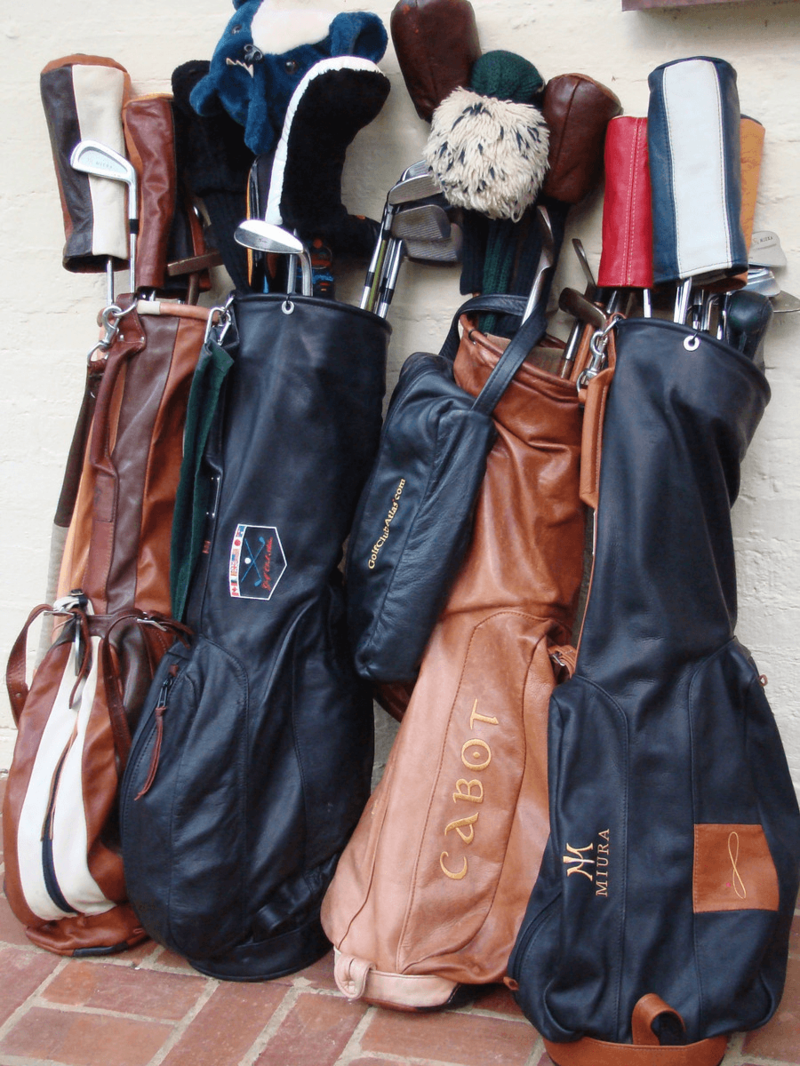 The MacKenzie Walker
Portland, Oregon, 1985. After a memorable week spent in St Andrews, Peter and David Jacobsen returned home inspired by the small leather golf bags their caddy carried on the Old Course. They were simple. They were beautiful. They were a symbol of the way golf was intended to be played. And so, ignited by the home of golf, the MacKenzie Walker was born. 
Not much was asked of the bag.  It simply needed carry golf clubs, a few golf balls and maintain it's beauty for years. It's ability to do these simple tasks has only strengthened with time. Consequently the MacKenzie Walker's evolution is more aptly described as refinement. Every golf bag is crafted by skilled hands, carefully, one at a time. Our simple approach allows the use of old-world techniques and the selection of the finest materials available ensuring every golf bag we bring into the world is truly a handmade original. 
Available in two models, MacKenzie Walkers are designed with equal parts beauty and simplicity. The Original Walker, our two-pocket design with an 8-inch opening, comfortably holds a full set of clubs and is truly the only golf bag you'll ever need. The Sunday Walker - designed for the true minimalist - features a slightly slimmer construction with a 7-inch opening and single pocket. 
Often spotted at the top courses and golf clubs around the world, the MacKenzie Walker is undoubtedly recognized as the authentic carry bag. This recognition is the result of more than 30 years of dedication to making the finest golf bags in the world. Thoughtfully engineered, beautifully refined and designed to pay homage to the way golf is intended to be played. Carry on one of golf's great traditions. Carry a MacKenzie.