SOLD OUT.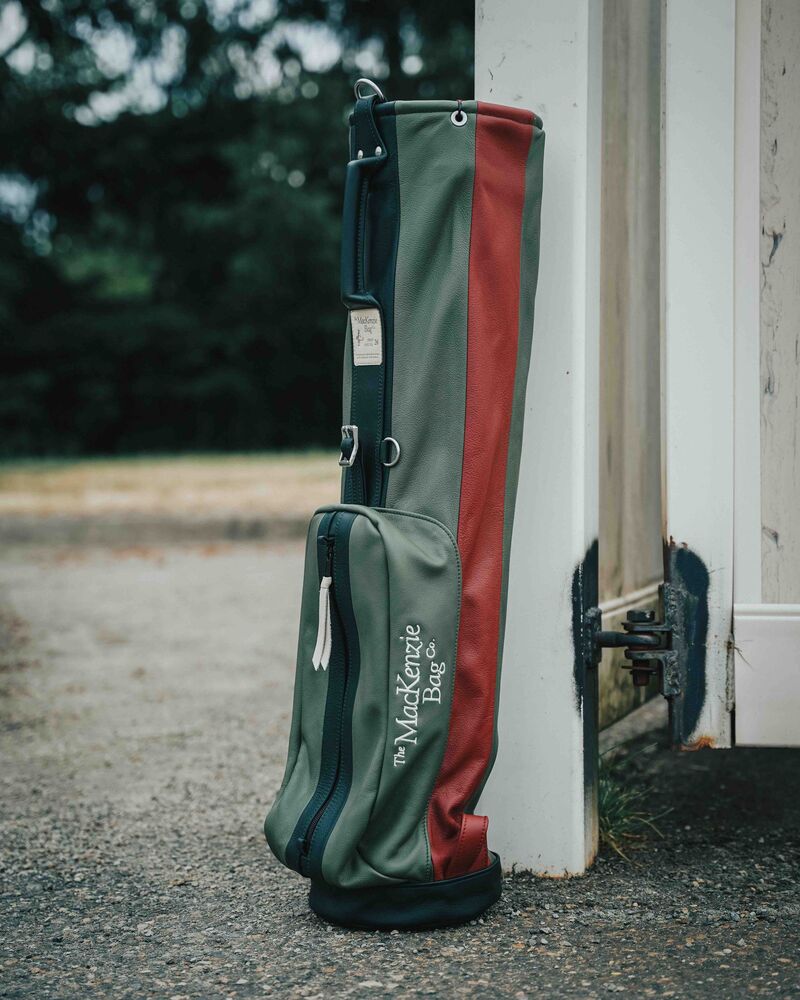 $3,000.00
8" top ring with a single pocket
striped premium leather, forest / drab / crimson
original wordmark on pocket side
custom filter twill pocket lining w/ Peter & Fluff emrbroidery
includes set of headcovers (driver / fairway / hybrid)
includes original MacKenzie Bag Co. pamphlet
includes set of trestle sticks 
This item is ready for immediate shipment. 
Product Description
"The lightweight walking bag developed by PGA Touring Pro, Peter Jacobsen." That's what it says on the original Mackenzie Bag Co. informational pamphlet. Our 26th Shop Special is inspired by that pamphlet, which is proudly framed in the entrance to our shop. This very special striped leather bag features the 1985 MacKenzie word mark, and we even snuck Peter and Fluff inside the pocket (mad love to @gquon for the artwork). Oh ya, and it comes with said authentic pamphlet for your keepsaking pleasure. And a matching set of headcovers. Shop Special 26 drops Wednesday July 20 @ 5pm PST. 
Photo Gallery