SOLD OUT.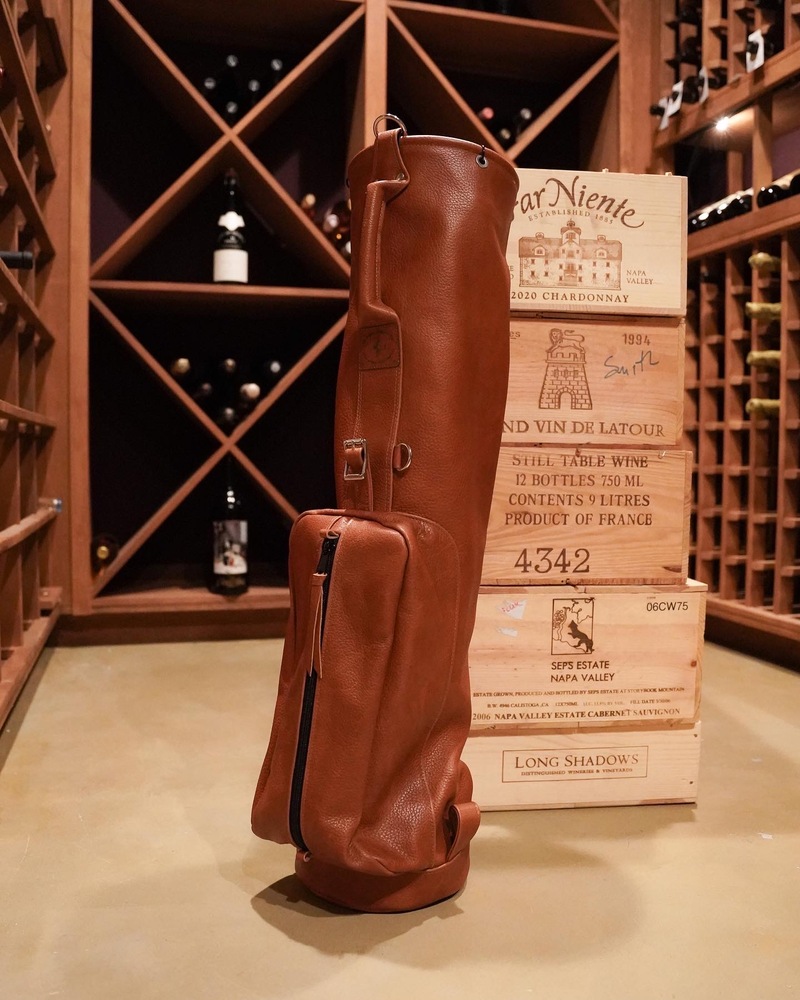 $2,500.00
8" TOP RING W/ SINGLE POCKET
ULTRA PREMIUM HORWEEN MONTANA LEATHER
COMBO TANNED - VEG AND CHROME
CUSTOM LASER ENGRAVED PATCH INSIDE BALL POCKET
CUSTOM HERITAGE SHOP SPECIAL BADGE
INCLUDES SET OF TRESTLE STICKS
This item is ready for immediate shipment. 
Product Description
Shop Special 25 is built using Horween Montana from head to toe. Montana was developed by Horween in 2021 and is their newest leather hide. The pull-up is unreal because it is combination tanned — that means it has a chrome tan base with a heavy vegetable re-tannage, creating a crazy soft temper. If you're interested in a timeless golf bag that will age like a fine cab hiding in the back of your cellar, this is it.
Photo Gallery