SOLD OUT.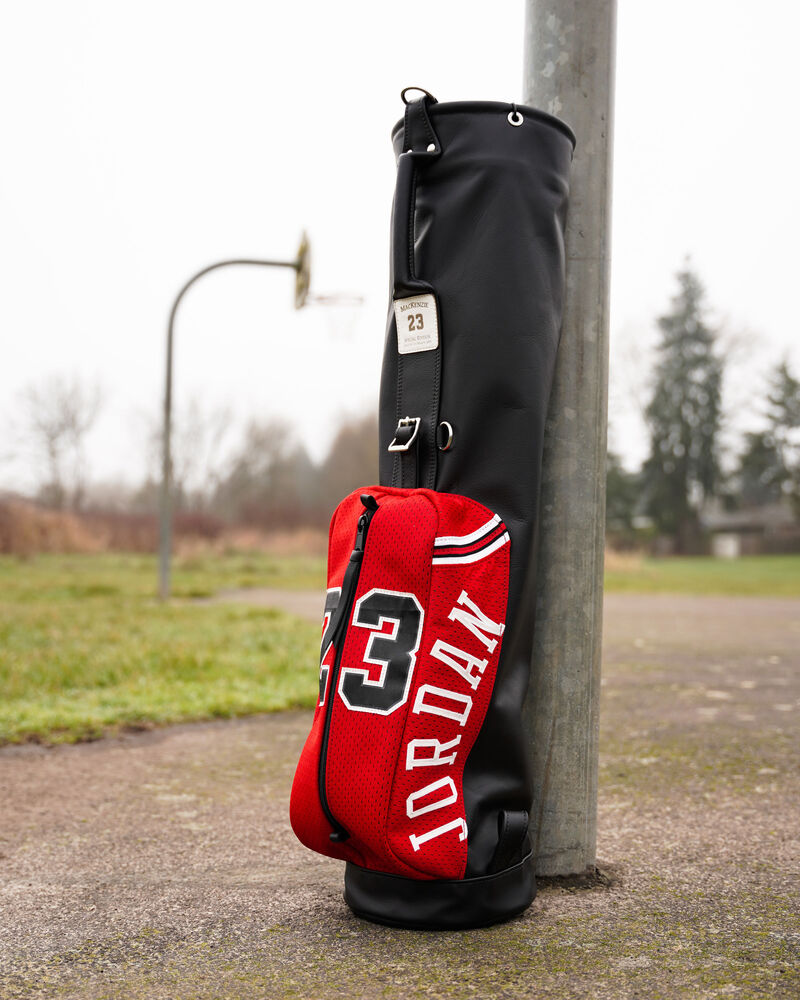 $2,000.00
8" TOP RING W/ SINGLE POCKET
BLACK DA VINCI LEATHER
CUSTOM JERSEY PATCHWORK ON BALL POCKET
CUSTOM JERSEY PATCHWORK INSIDE POCKET
CUSTOM SHOP SPECIAL BADGE (WHITE)
INCLUDES SET OF TRESTLE STICKS
This item is ready for immediate shipment. 
Product Description
Shop Special 23 seemed like a logical time to utilize a vintage Bulls jersey that's been collecting dust on the idea shelf. Not much more to say beyond that. Perhaps you recall Jordan telling Daffy and Bugs (Space Jam, 1996) that he wore his UNC shorts under his uniform during every Bulls game… We thought it fitting to include a vintage pair inside the pocket. This bag drops next Wednesday 2/16 @ 5pm PST. 
Photo Gallery