SOLD OUT.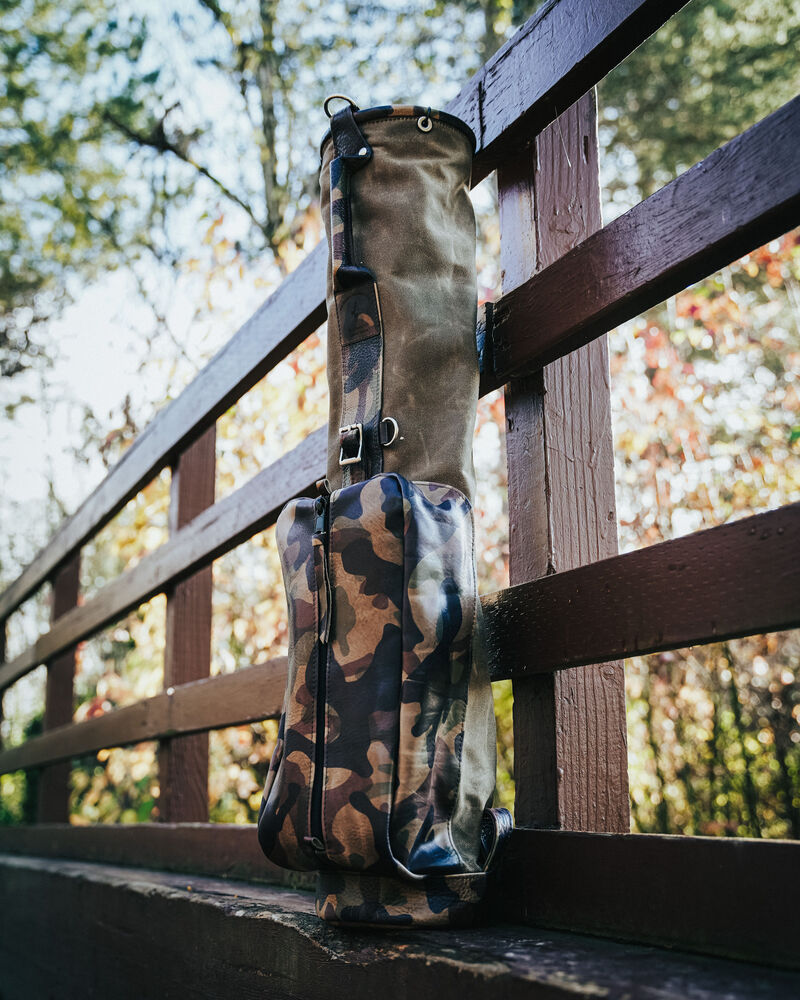 $1,600.00
7" TOP RING W/ SINGLE POCKET
RANGER TAN FILTER TWILL WAXED CANVAS 
CAMO VEG-TAN LEATHER TRIM
CAMO VEG-TAN LEATHER POCKET
CAMO VEG-TAN LEATHER STRAP
CUSTOM SHOP SPECIAL BADGE (CAMO)
COMES WITH SET OF TRESTLE STICKS
This item is ready for immediate shipment. 
Product Description
Sourcing a camouflage leather worth writing home about has proven to be challenging. That's why we're so stoked about this Italian Camo called La Perla Azzurra. Veggie tanned, full-grain, supple, natural texture. It's legit. For Shop Special 021 we paired it up with some Ranger Tan Filter Twill waxed canvas, a combo we've grown fond of. However, this time we decided to lean a little heavier on the camo. Drops Monday 12/6 @ 5pm PST. 
Photo Gallery