SOLD OUT.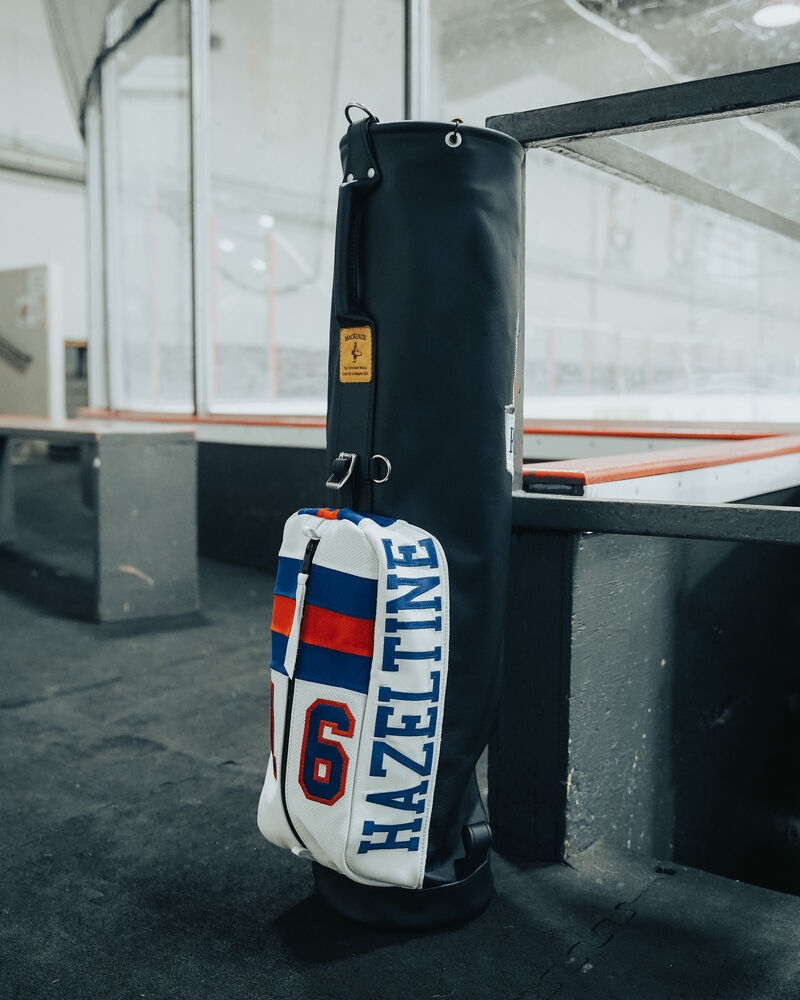 $2,000.00
8" TOP RING W/ SINGLE POCKET
NAVY DA VINCI LEATHER THROUGHOUT
CUSTOM JERSEY PATCHWORK ON BALL POCKET
RYDER CUP WOVEN PATCH ON BODY
RETROFIT SLIP POCKET W/ JERSEY COLLAR
FIGHT STRAP SEWN INSIDE POCKET
CUSTOM SHOP SPECIAL BADGE (GOLD)
COMES WITH A SET OF TRESTLE STICKS
This item is ready for immediate shipment. 
Product Description
Our 20th Shop Special is a timely and faithful nod to the Ryder Cup. Basically, we stumbled upon a hockey jersey from 2016 at Hazeltine, and well, thought it would be cool to make it into a golf bag. We even got the fight strap inside the ball pocket. Like all Shop Specials, this golf bag is ready for immediate shipment and will come with a set of trestle sticks. Drops Thursday 9/23 at 5pm PST.