SOLD OUT.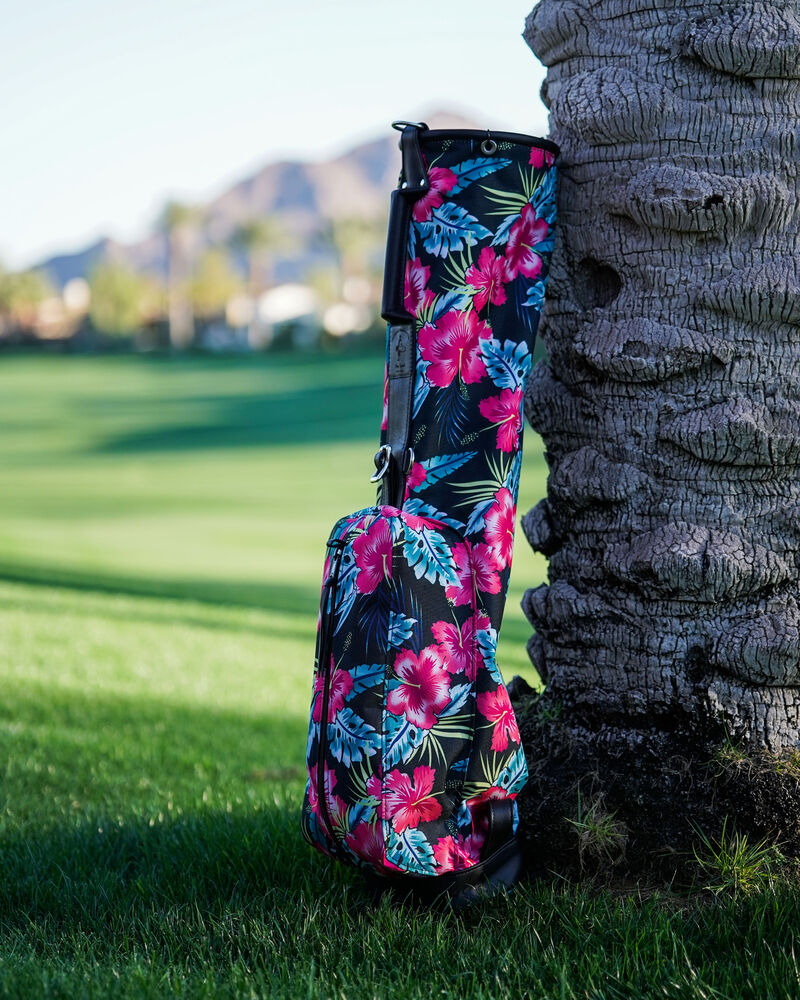 $1,000.00
7" opening w/ one pocket
floral print nylon w/ black leather trim 
custom shop special MacBaggins badge
includes set of MacBaggins trestle sticks
This item is an in-house design. It is ready for immediate shipment. 
Product Description
With summer around the corner, a floral Mac felt like a reasonable move. Shop Special 018 features a completely new pattern for us in this floral print, coated nylon. No question this thang will turn some heads, so we kept everything other than the base fabric pretty simple -- trimmed entirely in black leather, 7" opening, and a single pocket. Perfect for packing light in the fast-approaching summer weather. Like all Shop Specials, this golf bag is ready for immediate shipment and will come with a set of trestle sticks.