SOLD OUT.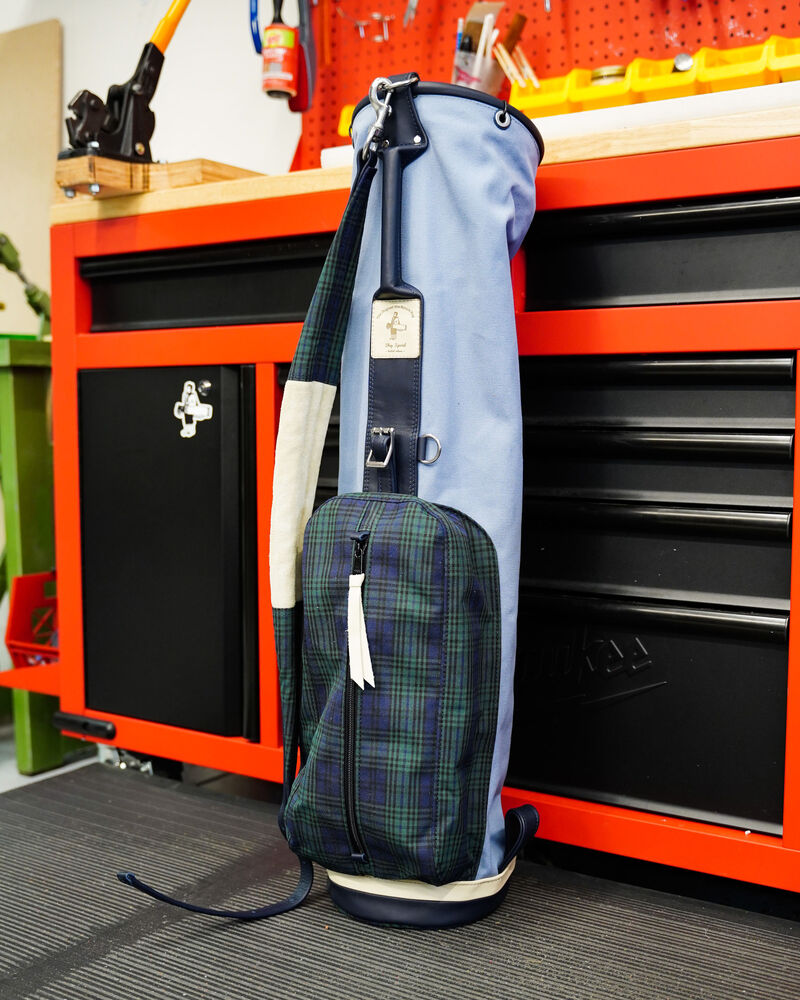 $1,100.00
8" opening w/ single pocket
colonial blue treated canvas
blackwatch nylon pocket, strap triangles and bottom
navy and cream leather trim
custom cream "Shop Special" badge
includes set of trestle sticks
This item is an in-house design. It is ready for immediate shipment. 
Product Description
Shop Special 016 is an amalgamation of some of our fave fabrics. The bulk of the bag is Colonial Blue Treated Canvas, while the entire ball pocket, bottom, and strap triangles are made using the ever-illusive Blackwatch Nylon. Accented in navy and cream, this 8" one pocket bag has some folks in the shop not wanting to let leave their site.