SOLD OUT.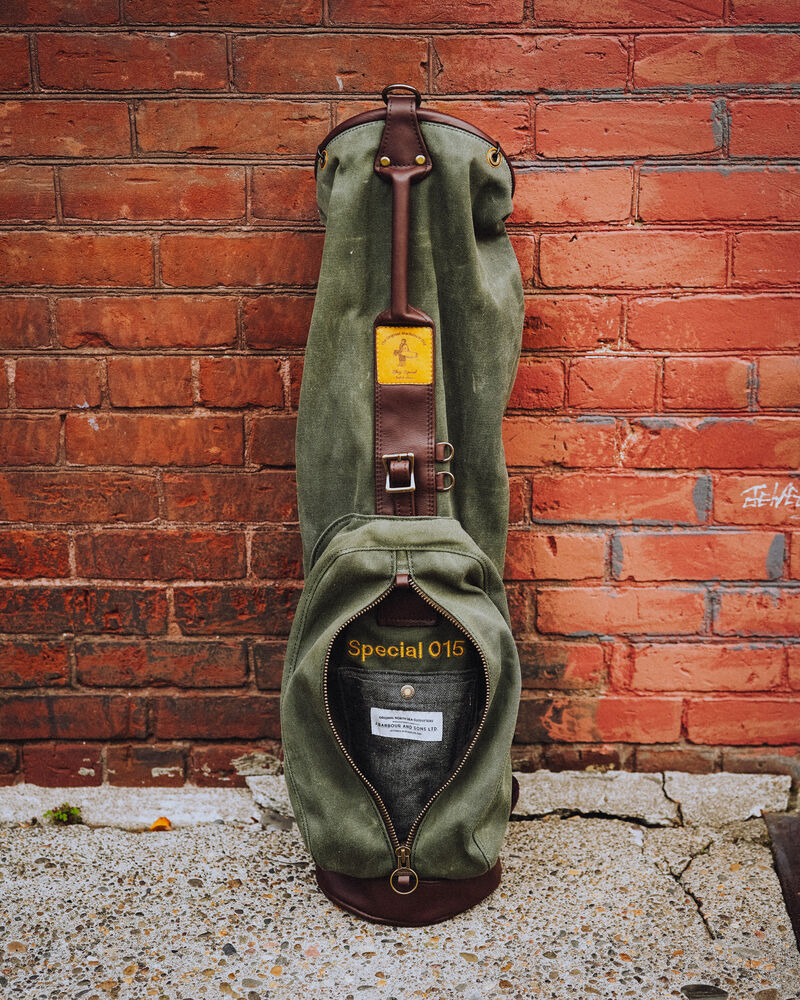 $1,200.00
8" opening w/ single pocket
olive filter twill waxed canvas, bittersweet trim
antique brass hardware throughout
custom gold "Shop Special" badge
iconic zipper and zip pull from Barbour jacket
corduroy grab loop from Barbour jacket collar
woven breast pocket patched inside the ball pocket 
includes set of trestle sticks
This item is an in-house design. It is ready for immediate shipment. 
Product Description
Alrighty, folks. After a little hiatus from Shop Specials, we're feeling inspired to get off the bench and back in the game. These are some snaps of Shop Special 015. Now this project involves a really cool jacket, as did the project we shared with you last week. So apologies for all the jackets, we make bags out of a wide variety of stuff, the timing of these projects just randomly aligned. What we did here was incorporate the brass zipper and iconic circular zip pull from a vintage Barbour jacket into the pocket of this bag. We also pulled the corduroy from the collar and used it in the grab loop, as that's a high touch area. And then we thought it would be fun to patch the jacket's breast pocket inside the bag's pocket for some secret storage. Looking at an 8" opening, single pocket, and brass hardware throughout (featuring a double mini d-ring). Oh, and it's made from super-premium filter twill waxed canvas.