SOLD OUT.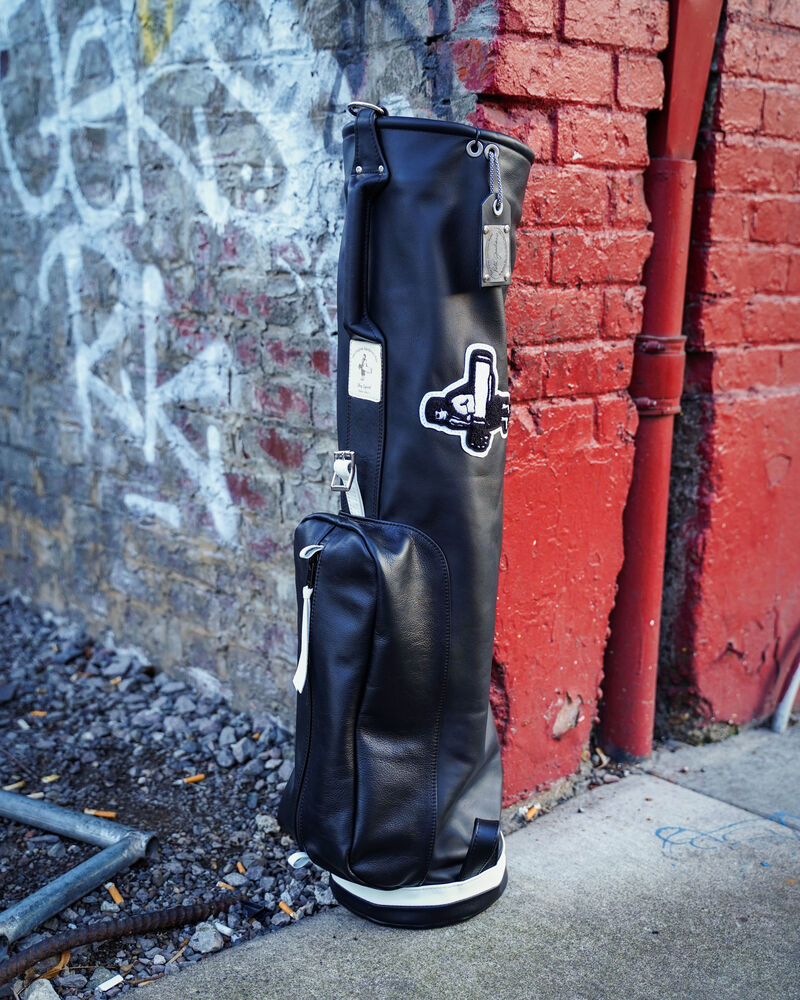 $1,500.00
8" opening w/ single pocket
black leather w/ white accents
chenille MacBaggins patch by Oxford Pennant
custom shop special MacBaggins badge
includes original Peter Jacobsen Model bag tag
includes set of matching trestle sticks
This item is an in-house design. It is ready for immediate shipment. 
Product Description
 The barefooted golf valet we lovingly refer to as MacBaggins is our not so new brand mark.  You may already know the story of our founders, Peter and David, being inspired by an Old Course caddie named MacKenzie.  Well, after their final round together in St Andrews, that caddie handed Peter a business card.  Right next to the name Rick MacKenzie was a little logo — a caddie with no shoes and a single pocket carry bag.  Peter told Rick right then and there, we're going back to Portland to start a golf bag business and we're going to name it after you.  Shop Special 012 is a no-frills, black and white leather design with a single pocket.  Proudly displayed on the body is a Chenille MacBaggins patch as well as a one of kind bag tag made from an original Peter Jacobsen plate. 
A true nod to the fellas who started it all.