SOLD OUT.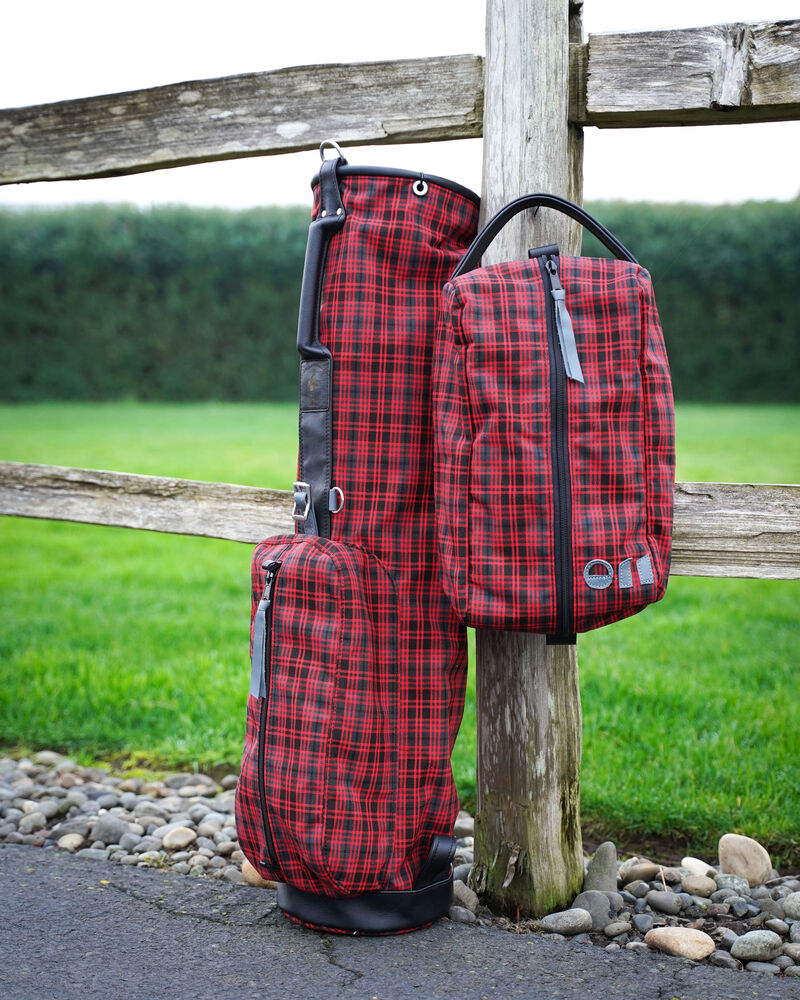 $950.00
8" opening w/ one pocket
red plaid nylon w/ black leather trim & gray accents
includes matching red plaid shoe bag
hand cut leather "011" patchwork on both items
custom shop special MacBaggins badge
includes set of MacBaggins trestle sticks
This item is an in-house design. It is ready for immediate shipment. 
Product Description
We occasionally see a seasoned Peter Jacobsen Model floating around that is made from this exact material. And when we say this exact material, we mean we've had a roll of red plaid nylon on our rack for 25 years, untouched and otherwise ignored until now. You might want to put Shop Special 011 in the "extra special" category. Not only is it a proverbial tip of the cap to one of our very first designs, but it's actually made from the same roll of nylon that was chosen by Peter in the '90s. Undoubtedly one of our favorite projects to date, this golf // shoe bag combo is taking the old adage of "cut from the same cloth" to heart.