SOLD OUT.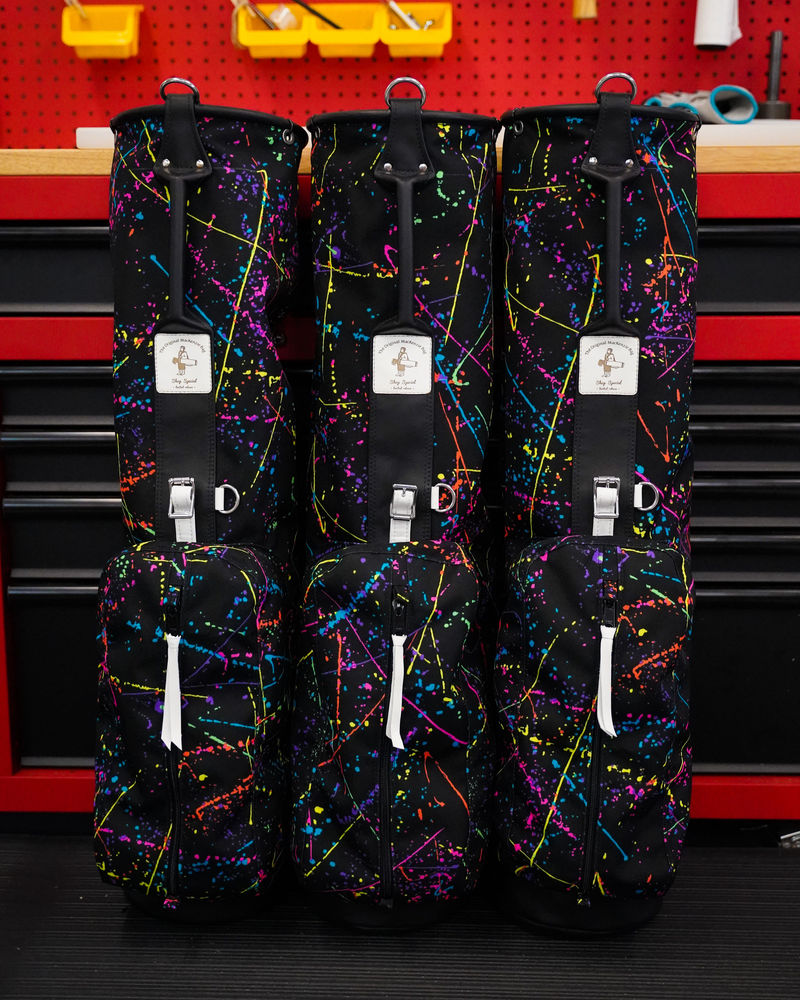 Shop Special
003 / 004 / 005
$650.00
8" opening w/ single pocket
splatter nylon, black trim, white accents
custom shop special MacBaggins badge
includes set of trestle sticks
This item is an in-house design. It is ready for immediate shipment. 
Product Description
While our made-to-order collaborations have been and always will be our bread and butter, we've been brainstorming different ways to put one-of-a-kind MacKenzies in the hands of our customers without having to wait weeks for the final product. Thus, the MacKenzie "Shop Special" was born. Conveniently scratching our own creative itch, these 1-of-1 MacKenzies are specially curated by our in-house design team and showcase the very best of what we can do with our golf bags. Discreetly numbered and marked with a custom badge, once each design is sold out, it's gone for good -- never to be repeated again.