SOLD OUT.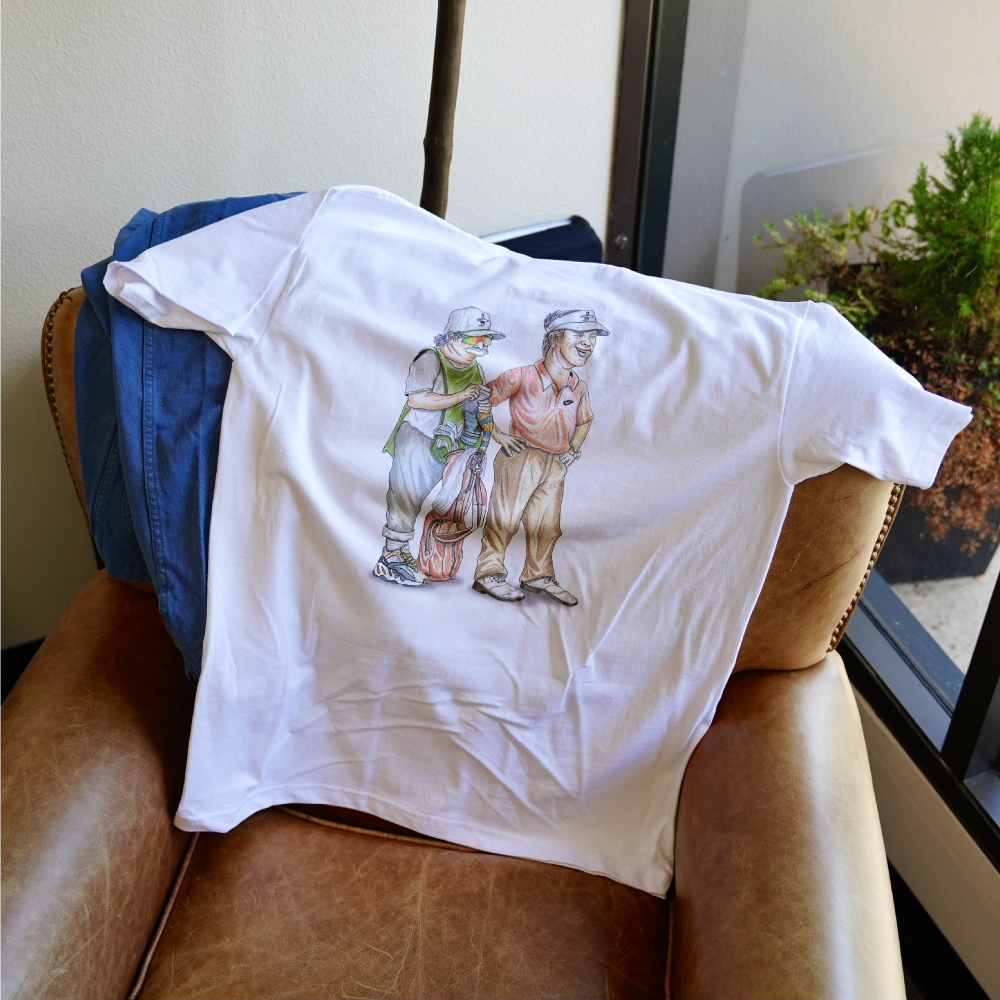 MacBaggins Pocket Tee
White
$40.00
Bayside Heavy Weight Pocket Tee
MacBaggins logo on pocket
Peter & Fluff on back (art by Garrett Quon) 
100% preshrunk cotton
Fits true to size (S - XXL)
Made in USA
Product Description
A little while back, our good pal G-Quon (Garrett) cooked up some original artwork for us.  We had an old photo of Peter and Fluff at the 1991 Players Championship, Garrett worked his magic turning it into the cool graphic you see on the back of this shirt.  Not much more to say than that...  The classic MacBaggins logo is front and center on the chest pocket, other than that it's a cozy white tee from Bayside.  Fits true to size and is made from 100% preshrunk cotton. 
Photo Gallery