SOLD OUT.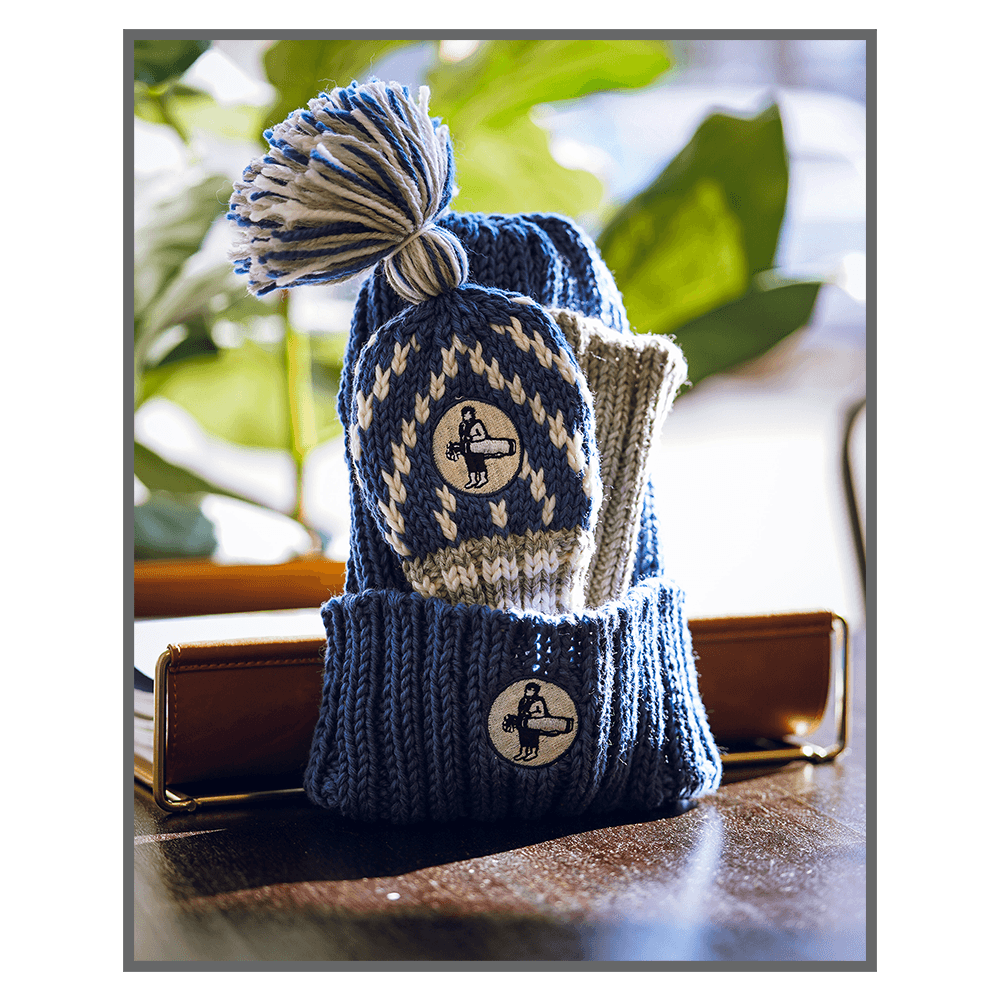 Knit Cover Pack
Nordic Blue
$120.00
knit fairway cover by Fore Ewe
matching knit beanie 
embroidered MacBaggins logo
items sold together as a set
Product Description
In case you didn't already know, we (MacKenzie) own a knit headcover business (Fore Ewe) that offers highly customizable knit headcovers. We felt like it would be a fun idea to dip our toes into the knit beanie game, and the result is detailed above. How many people have a cap to match one of their headcovers? Probably zero people until now. Quality is everything – we use 100% wool yarn made in the USA. It is spun and double waxed to ensure that it knits smoothly and all of our yarn is skein dyed to make sure the colors are rich and consistent. This little "headcover" // "head cover" combo is a limited run, have at it. 
Photo Gallery