SOLD OUT.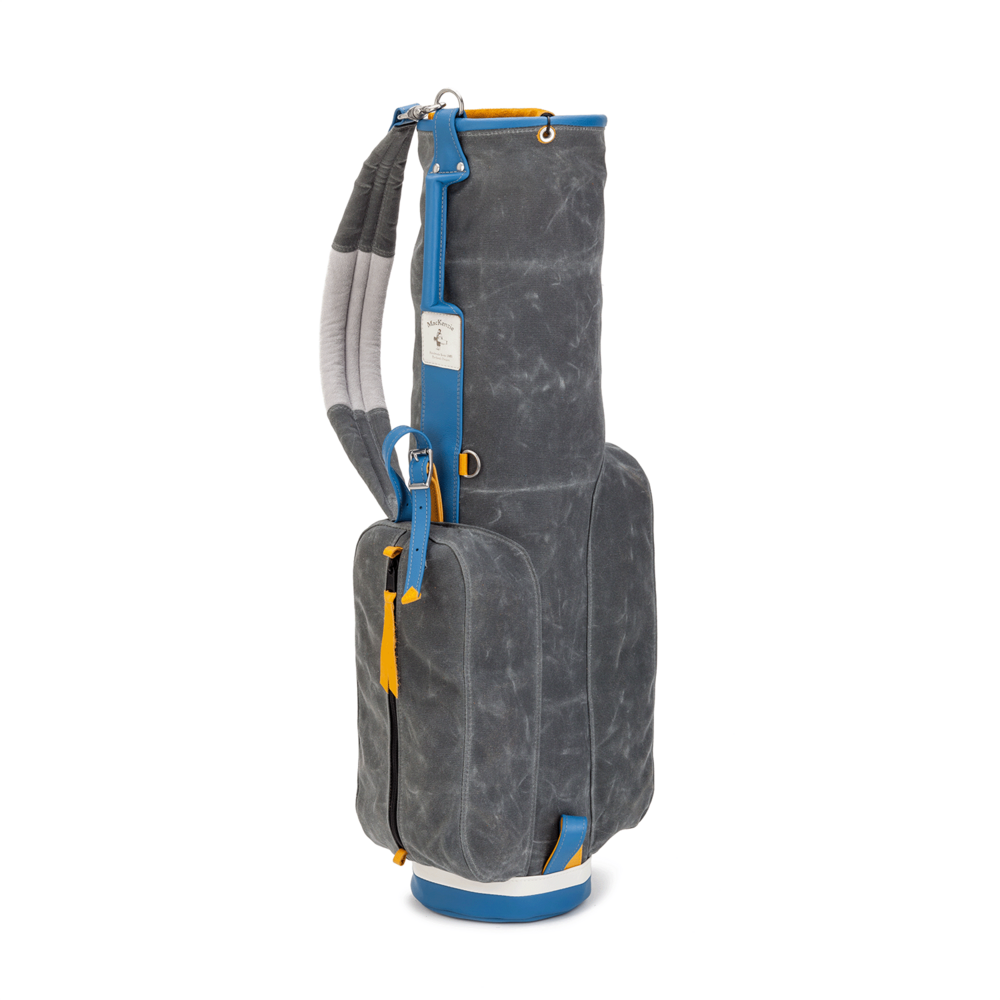 8" Waxed Canvas Mac
Charcoal, Steel, Gold & White
$765.00
This golf bag is ready for immediate shipment.  It is made from charcoal waxed canvas with steel blue trim and gold and white accents.  It has an 8" opening with two pockets. 
Product Description
We get our waxed canvas from one of the oldest fabric finishers in the country. If you're looking for wet weather playability, this is the material for you. The premium-grade cotton canvas coated with Martexin Original Wax can handle legitimate rain. If you plan on putting your bag on the back of a cart for a prolonged period of time, be aware that the plastic backing on carts can be tough on canvas.