SOLD OUT.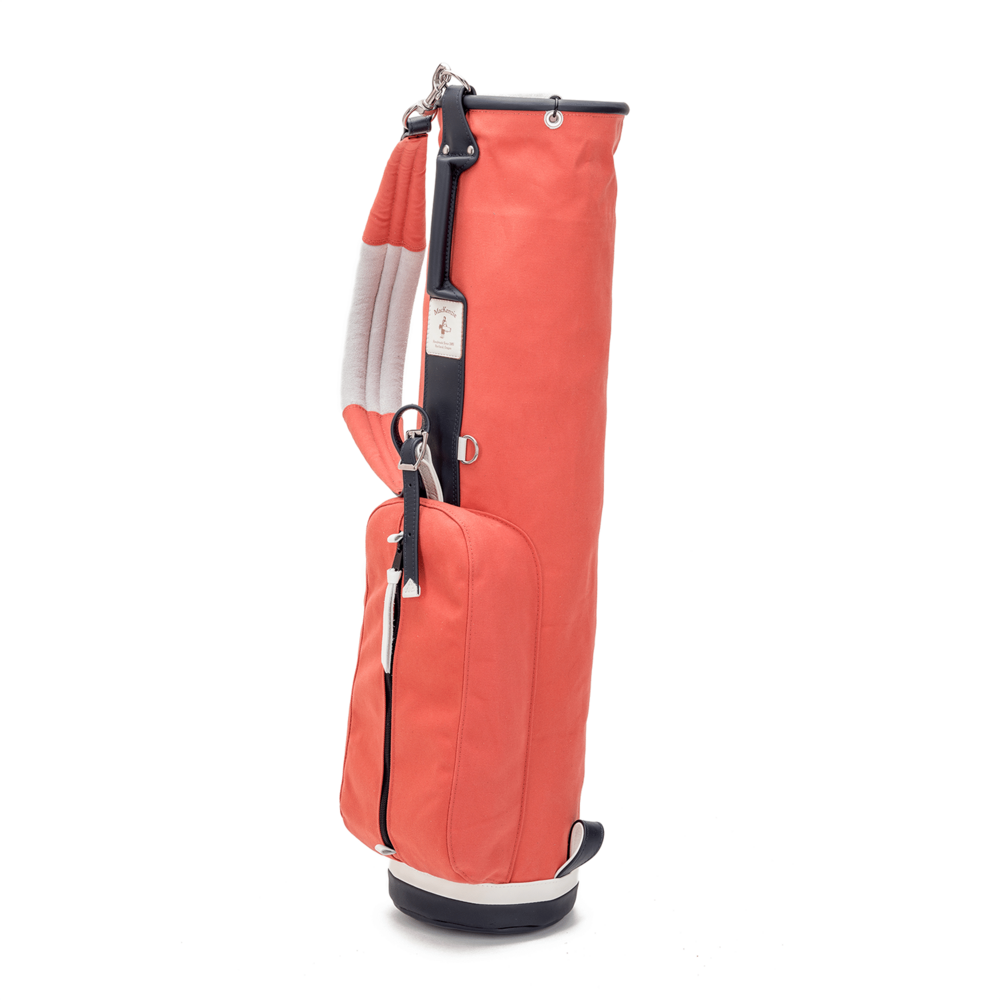 8" Treated Canvas Mac
Nantucket, Navy & White
$740.00
This golf bag is ready for immediate shipment.  It is made from nantucket  treated canvas with navy trim and white accents.  It has an 8" opening with a single pocket.
Product Description
 Our premium treated canvas comes from the same fabric finisher as our waxed canvas. Instead of using Martexin Original Wax to coat the fabric, they use a synthetic waterproofing solution for weather resistance. The quality is obvious and it comes in a wide variety of colors, while waxed canvas is primarily available in earth tones.