SOLD OUT.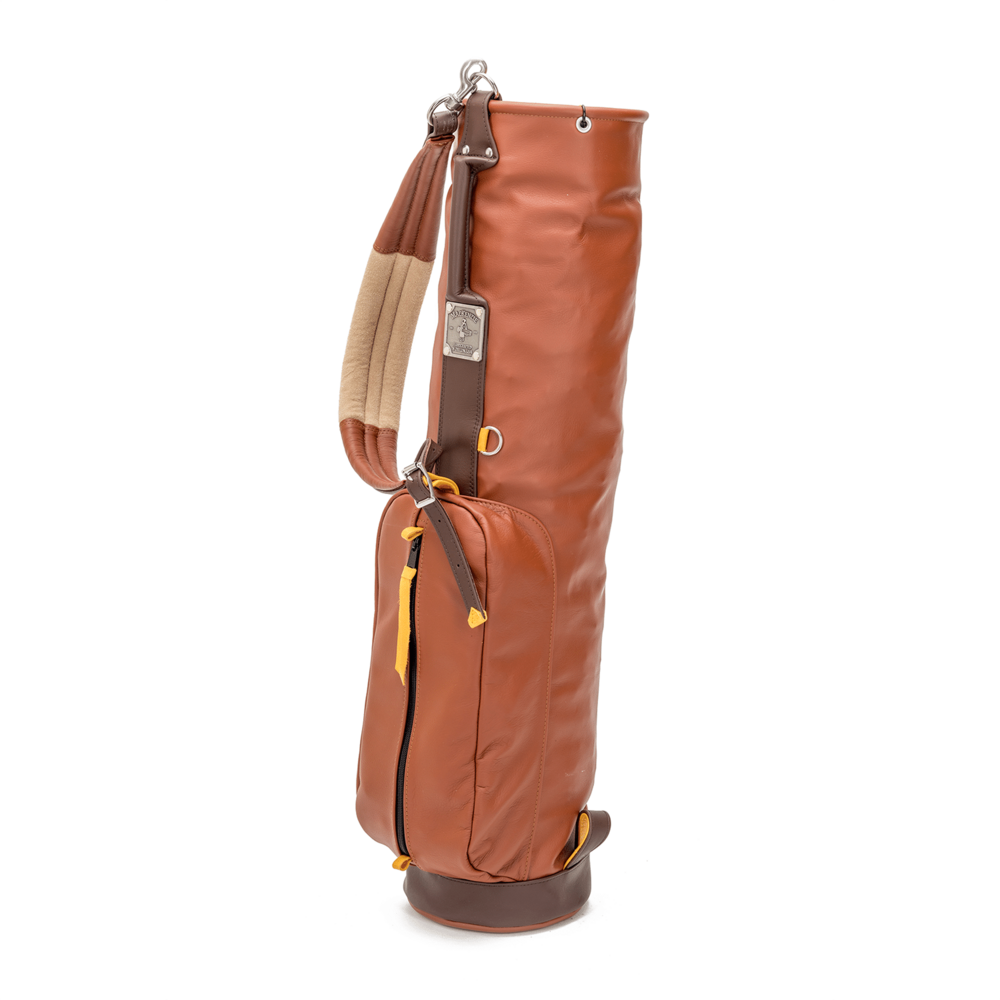 8" Leather Mac
Mahogany, Bittersweet & Gold
$1,095.00
*** READY TO SHIP *** 
made from mahogany leather
trimmed in bittersweet & gold leather
custom metal badge
8" opening w/ 1 pocket
This item is ready for immediate shipment. 
Product Description
Mahogany is our most popular brown leather -- and for good reason. It ages with a level of character that is hard to beat. This timeless color combination is often requested, so we figured we'd make it available (when possible) for immediate shipment. Unfortunately, that means you can't add any embroidery or make any changes to the design.