SOLD OUT.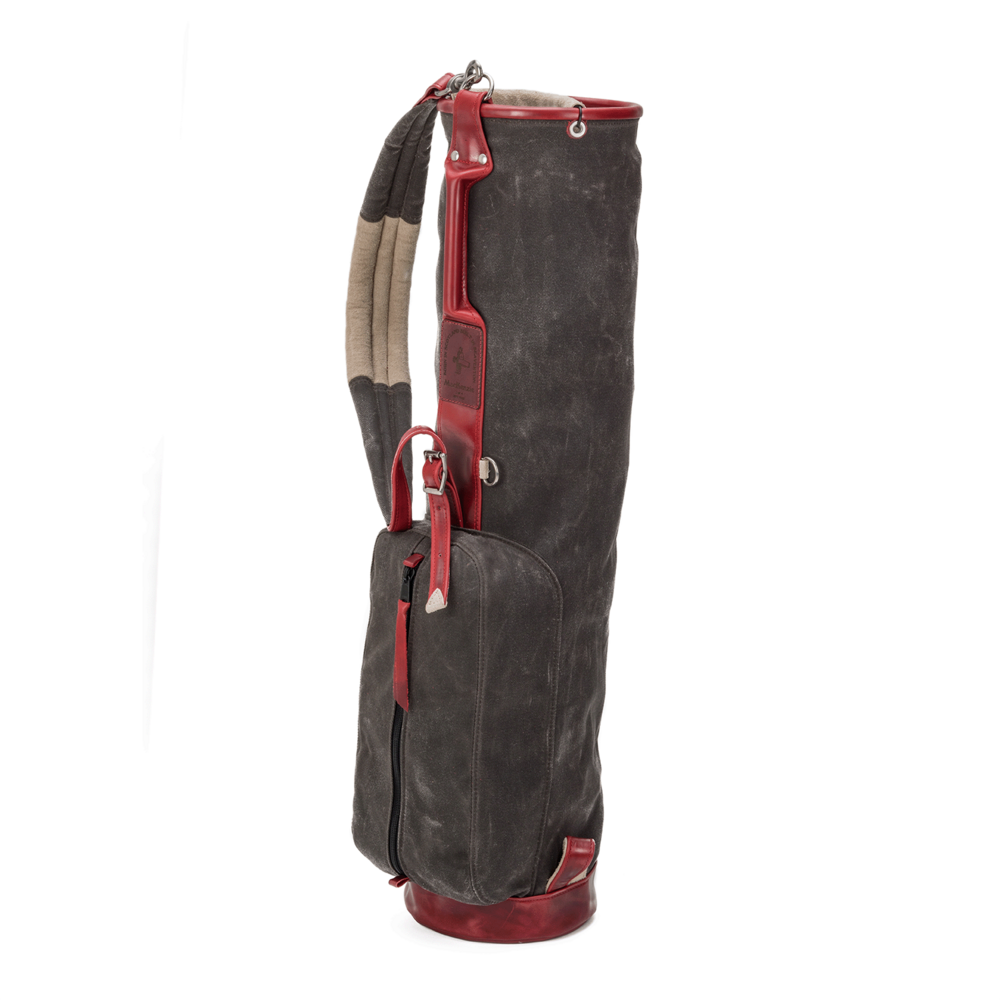 8" Filter Twill Mac
Timber & London Bus Red
$980.00
This golf bag is ready for immediate shipment.  It is made from our timber filter twill waxed canvas and is trimmed in bus red horween chromexcel.  All of the high touch points are cream suede.  It has an 8" opening with a single pocket and a custom badge.
Product Description
 This bag is made from our favorite style of waxed canvas called "filter twill".  To the untrained eye, the stuff looks pretty dang similar to our standard waxed canvas. However, the pattern in which the cotton is woven together is actually quite a bit different.  Rather than a cross weave it's woven together more like corduroy, with clear directional grooves giving it a distinct look and added strength.  The bag is trimmed in a beautiful, vegetable tanned leather from Horween in Chicago called Chromexcel. The color is called London Bus Red...  For good measure, we added in some cream suede to the high touch points as well as a custom badge -- Born in Scotland, Built in Beaverton.