Chattanooga, Tennessee. I had never been there, to be honest, I'd never even heard of it. Low and behold it's a sneaky good golf destination... Leave it to the fine gentleman of Sugarloaf Social Club to summon me to travel across the country for a two-day golf event. Let it be noted that I would do it again in a heartbeat. I'd follow those boys to any golf course, anywhere, in any condition, anytime.
Let me start by riffing my version of the Sugarloaf story, it's a cool one. It is my understanding that SSC began as nothing more than a fun way for a few college teammates to stay in touch. A Facebook group, a meaningful name and the occasional member hat featuring the now coveted arrow. Those humble beginnings snowballed into the melting pot of like-minded golfers that it is today. Not to mention the bonafide line of limited release products that seem to break the internet time and time again.
So here is a brief recap of this two-day golfing extravaganza. Day one featured a round at Lookout Mountain, a Seth Raynor design tucked away in the hills of Northwest Georgia. Now I am admittedly a novice when it comes to golf course architecture,  and while I envy true historians of the game I will refrain from portraying I know more than I do. That being said I thought Lookout Mountain had a very special, underappreciated aura about it. I got a lesson from my peers on the history of CB Macdonald,  Seth Raynor and their belief in template holes.  My favorite hole had to be number 11, the Alps, where my blind second shot was followed by a 20-foot putt for my only birdie of the day. 
The following day was spent at Sweetens Cove just outside of Chattanooga in South Pittsburg. This place undoubtedly lives up to the hype - minimalist masterpiece is an apt description. Hats off to Tad King and Rob Collins of King-Collins Golf Design for their fine work, they have truly created something special. Aside from the amazingly unassuming clubhouse, the first thing that stood out to me was the bold, undulating greens with a seemingly unlimited amount of fun pin locations. Wide open fairways provide angles and options while all of the scruffy bunkers play as waste areas. One of the best and most unique golf experiences I've had to date, I'm ready to head back already. 
So amongst all the camaraderie and amazing golf, there was actually an organized event taking place - The Shindig. There were 17 two-man teams competing for what I hoped would be a popular prize, two MacKenzies. After the scorecards were turned in there was a three-team playoff. The low net, low gross and dead last team competed in a race. That's right, a race. With their golf bags on their shoulders and a full pint of beer in their hands, they had to run to the 9th green, make a putt, then race back to the clubhouse. Judging by the speed and concentration on display, I think it's fair to say that the Macs were a hit. Congratulations again to the father/son duo (Chris and Doug) who walked away with the Shindig slings. 
So if you're still reading this, thanks I guess. Just using this as an outlet to talk about my amazing experience. It has me thinking… Maybe an event for the MacKenzie faithful is in order… The MacAttack?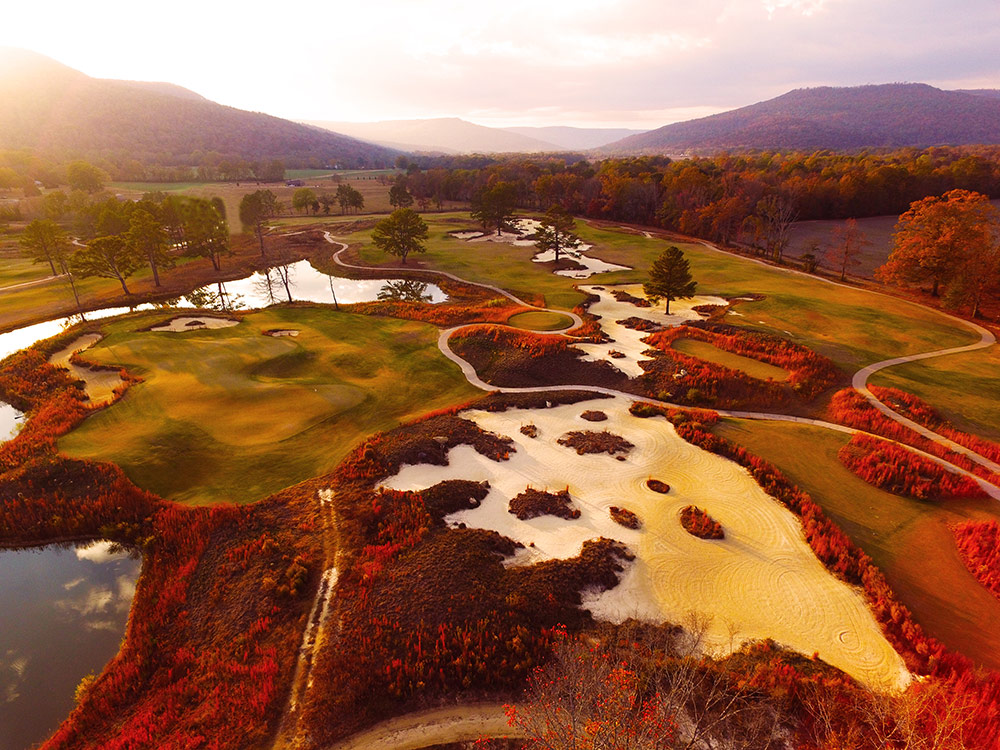 Sweetens Cove Golf Club in South Pittsburgh, Tennessee.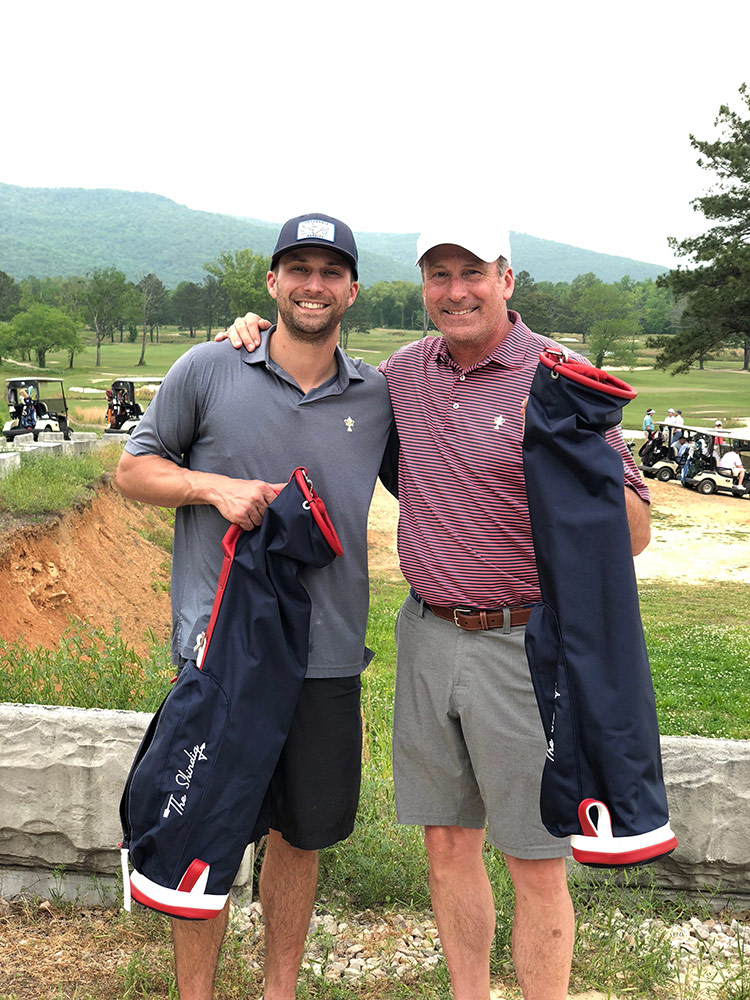 Chris and Doug collecting the fruits of their labor.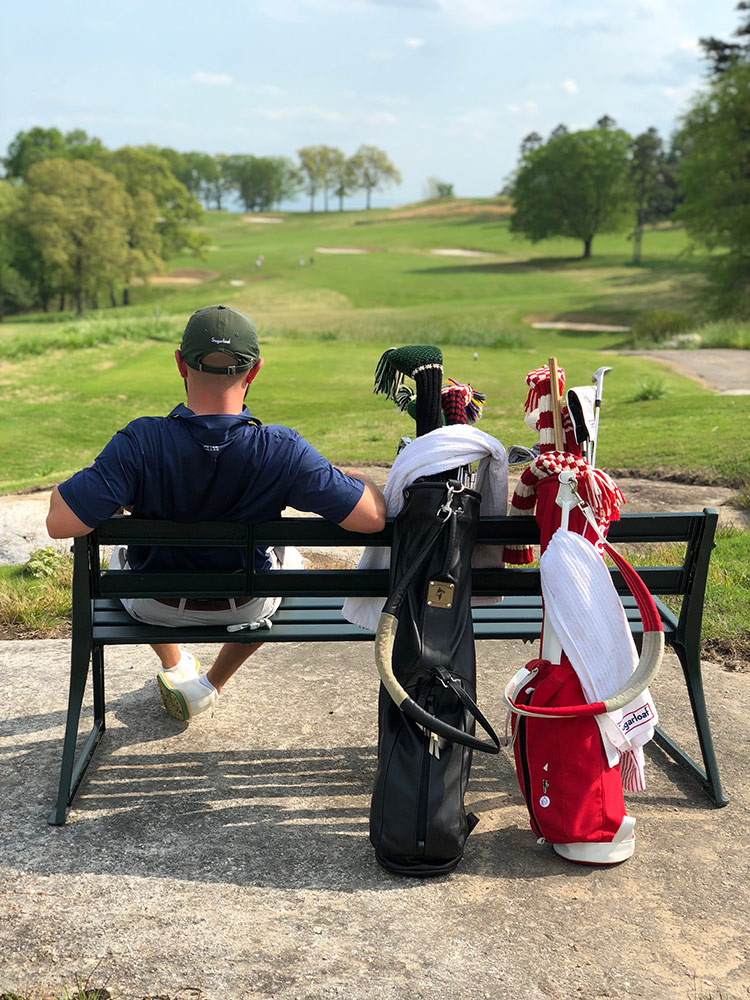 Lookout Mountain Club, formerly known as the Fairyland Club.