Christmas is a special time of year for golfers. Every golfing die hard has their fingers crossed that Santa will bring them some great gear for their game to go under the tree. This year I know that the number one item on my list will be there when I wake up Christmas morning. I've had my eyes on a MacKenzie golf bag for years and now I've finally pulled the trigger and ordered one as part of my Christmas.
I knew I would eventually make a move for a MacKenzie bag, but much like any important golf equipment purchase, I wanted to make sure I was getting the right fit for my game. I'm a traveler at heart and in the past few years, I've been able to see many of the best golf courses in America. Every time I venture for golf I notice something that is consistent among all of those great courses and the players that call them home: MacKenzie walking bags. 
Throughout my travels, I've talked to many MacKenzie loyalists and I've carefully reviewed the styles of their bags to determine what kind of bag I should customize to represent who I am as a golfer. This Christmas that bag will be neatly wrapped with a bow on it beneath our family tree. 
For my MacKenzie, I chose the ballistic nylon in charcoal gray with a vibrant green accent. On the side of the bag, my personal brand will be stitched into a field of the same bright green from the trim. My initials will be placed on the halter and there will be a special D ring for my dog's water bowl to clip to. My MacKenzie will be more than just a golf bag, it will be a representation of my golfing soul. The bag is going to look incredible and I can't wait to take it for a stroll at my home course.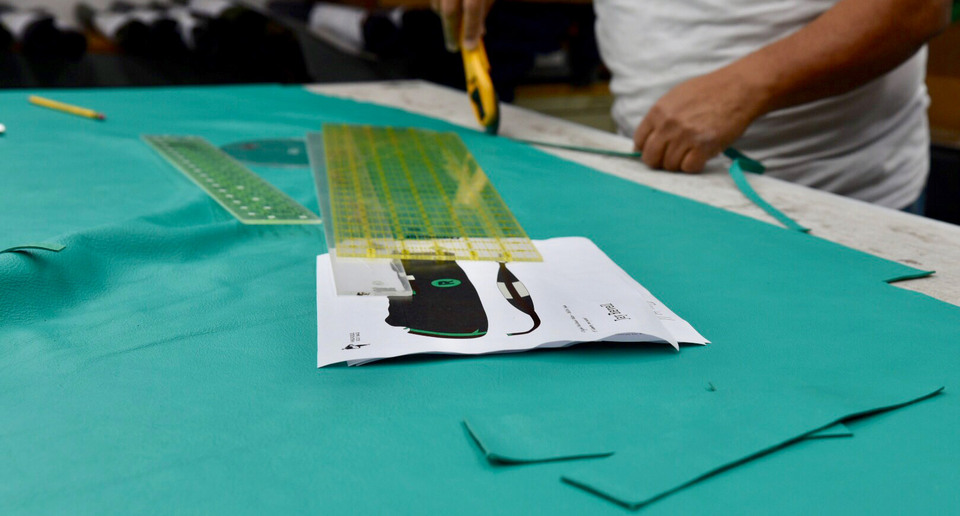 One of my favorite things about golf is how the game allows for every player to insert their own personal style into how they play. No bag accounts for that more than a MacKenzie does. When I consider my golf style I think about how much I love to write about the game, walk amazing courses, and play with my dog Leon at my side. My bag will tell that story everywhere I go. 
I'm most excited about taking my MacKenzie on the road with me. I've already got a number of exciting trips planned for the coming year and they all will be made better by this special bag being with me. I love to share stories from my golf adventures and now I will get to include my MacKenzie as a new central character in the tales I weave. In fact, I'll be sharing those stories with you via this MacKenzie blog. 
When I was going through the ordering process for my bag it sparked an opportunity to create a new relationship with the good folks at MacKenzie. We discussed how it could be fun to add some regular dispatches to their blog that are related to golf, travel, and the lifestyle that is common to MacKenzie owners. With a new bag to tote and a fun new outlet for my writing, I've got a great new year shaping up and I'm thrilled to have you join me for it all. 
In just a few weeks we will all wake up on Christmas morning with smiles on our face and hope in our hearts. I hope that your Christmas dreams will come true and after you open some gifts and finish with a big family meal you might find your way out to go walk a few holes. If you happen to catch me out there doing the same you'll see a dog by my side, a MacKenzie on my shoulder, and a big smile on my face. 
Merry Christmas and cheers to a great new year for golf! 
Go forth, friends. Swing, walk and repeat. 
-Jay