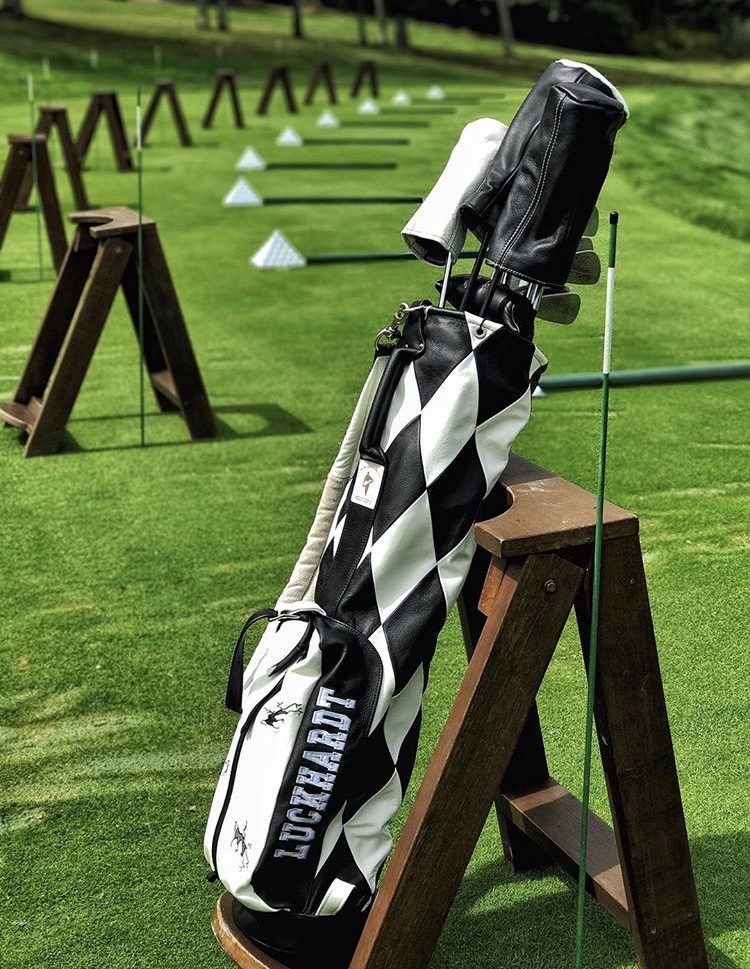 What's a "specialty" MacKenzie?
Good question. It's a gift for your golf clubs.
Our craftspeople have been refining their skills and perfecting the art of hand making golf bags for over 30 years. There is no better representation of our craft than the overwhelming beauty of a "specialty" MacKenzie. From our gorgeous striped and harlequin patterns to the artistic touch of a patchwork bag, a specialty MacKenzie is truly a golf bag masterpiece.
Through a series of conversations and renderings we will help you determine what exactly you're looking for and how we can work together to design something special. Contact us at anytime to learn more about the process.